There are a billion different reasons why we sometimes need to hear or read a very inspiring life quote. It might be because of a difficult day, the days that we have to endure a bit more, the days with complicated decisions, or the days that we lose something or someone and the days that our heart is broken.
But, from time to time, we have a special happy reason that makes us look for a life quote just to makes us feel even more cheerful and positive. When these times came, they can even be motivated by something that has happened to us or not. Sometimes life simply inspires us, can be nature, a beautiful song or movie, hearing the sound of a friend's laughter, or the smell of something that reminds home.
Wherever the reason that leads you to look for a life quote, we hope you find here the perfect quote to describe your moment. Check our beautiful life quotes and get inspired!
---
Feel free to add a filter in your search and add more meaning to your life quote. Using the filters you will read only the life quotes that best match your style and the message you are looking for.
Don't stop here, check more beautiful quotes on our website, and find the perfect caption for your Instagram post.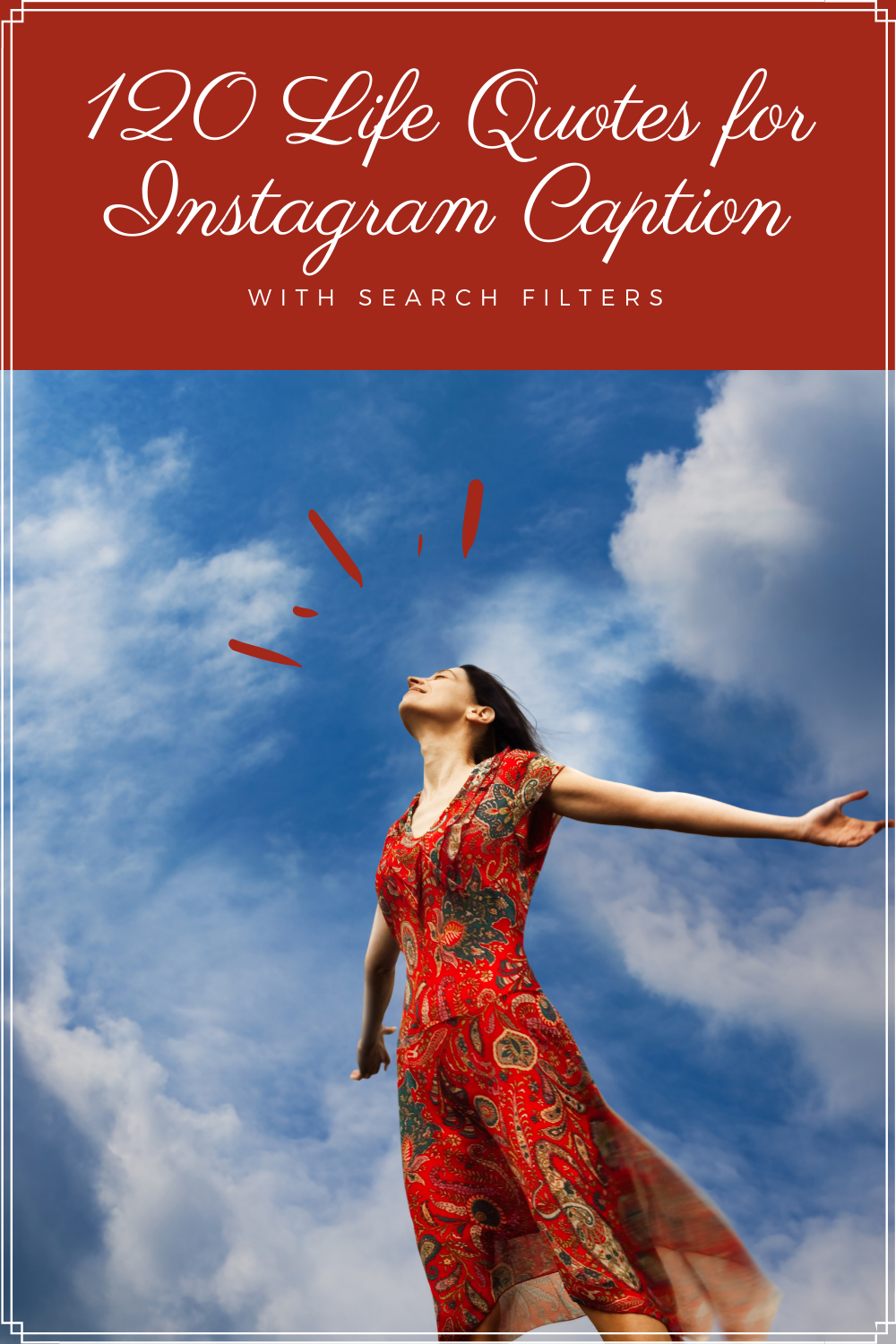 ---